⏳ Popular Tours in Zhangjiajie ➀
Traveling to the People's Republic of China? Zhangjiajie in Hunan Province is ABSOLUTELY worth visiting! The followings are two popular Zhangjiajie vacation packages. Please take your time to read the short description and check corresponding link to find the detailed tour arrangement if you have interest.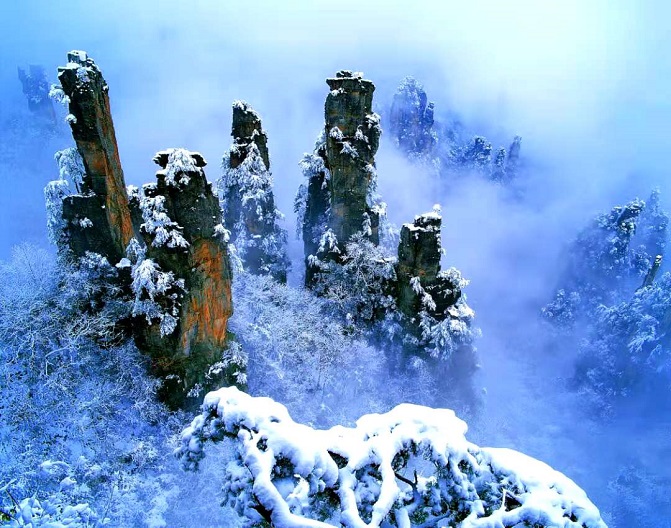 ☝ Tianzi Mountain Nature Reserve Winter Photo
Zhangjiajie National Forest Park is quite large while this tightly scheduled tour has the best scenic views such as Yuanjiajie Avatar Mountain, Tianzi Mountain Nature Reserve, Yangjiajie Natural Great Wall visited in one day. To leave more time for sightseeing, we use Bailong Sky Elevator to go up and down the mountain.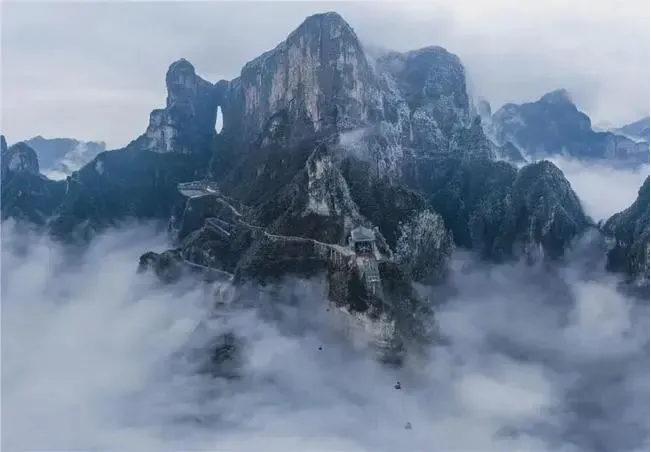 ☝ Zhangjiajie Tianmen Mountain in Winter
☝
The Autumn of Heaven's Gate Tianmen Mountain
The Heaven's Gate Tianmen Mountain in Zhangjiajie is a big name. Its spectacular scenery and mysterious heaven culture have been attracting millions of people from around the world every year. In this tour, we come to the Heaven's Gate through the world's longest cable car and then spend hours to experience the thrilling glass skywalk, discover the old growth forest and then explore the landmarking attractions such as the 999 Steps to heaven.
⛪ Tourist Places in Zhangjiajie ➁
Zhangjiajie is a world famous tourist destination in Central China's Hunan Province. Before coming here to visit, you may need to do some researches to find out its popular attractions to plan and book future travel. You come to the right place by finding us.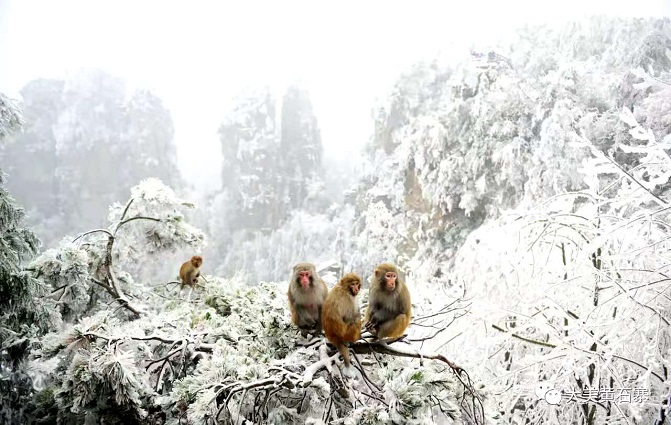 ☝ Monkeys on the Trees with Rime Ices in Yellowstone Village
☝ Beautiful Fall Picture of Zhangjiajie National Forest Park
Zhangjiajie National Forest Park was recognized as UNESCO World Heritage Site in December 1992 for the unique quartze sandstone peak forest. It was listed on UNESCO world geoparks in February 2004. The park is the place where the Floating Mountain in Avatar Movie was filmed. When visiting Zhangjiajie, the National Forest Park is a must see.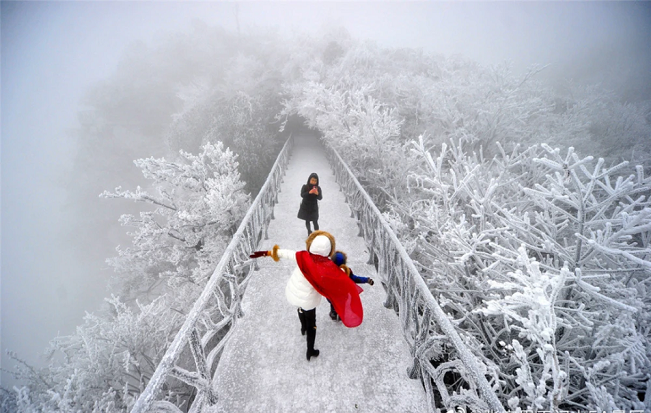 ☝ Girl Tourist Are Taking Photos with Snow on the Plank Road of Tianmen Mountain.
Locating in Guanliping, the southern suburb of Zhangjiajie, the Heaven's Gate Tianmen Mountain is rated as the national AAAAA level scenic area. Tianmen Mountain is the second most visited place after the Zhangjiajie National Forest Park.
Zhangjiajie Grand Canyon Glass Bridge, Baofeng Lake, Yellow Dragon Cave and Tujia Folk Custom Park are another four popular choices among tourists. You are encouraged to find more interesting places to visit in Zhangjiajie through the Attraction Guide page.
---
🎶 Fun Activities ➂
The mysterious and diversified folk culture of Zhangjiajie can be learned through some of the city's top fun activities below.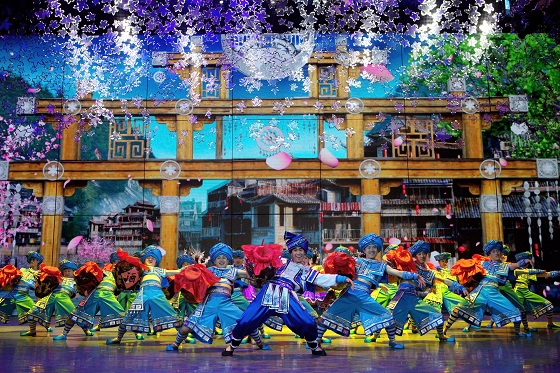 ☝ Charming Xiangxi ShowIt is a large scale gala highlighting on folk dances and songs. The show is hold every night in Charming Xiangxi Grand Theatre that is close to Zhangjiajie National Forest Park every night.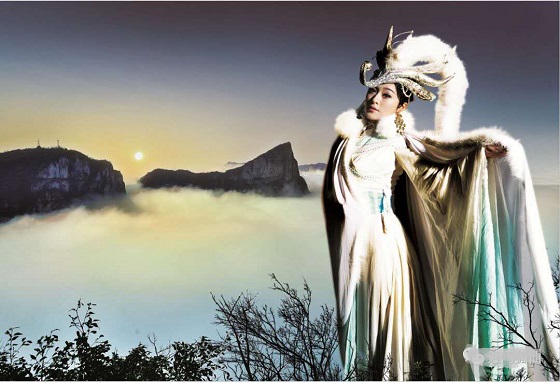 ☝ Tianmen Fox Fairy ShowIt is an ultra shocking living landscape show. The music drama tells a tortuous folk story of love between man and fox. It is hold every night at the foot of Tianmen Mountain.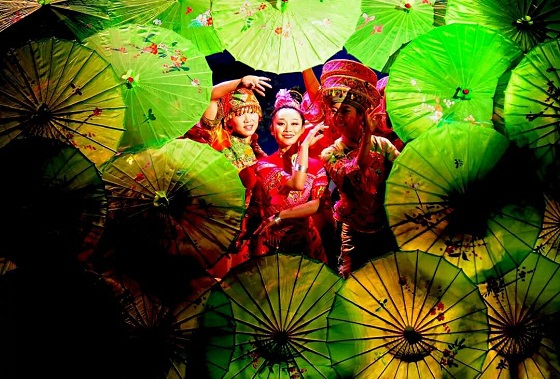 ☝ Zhangjiajie Misty Rain ShowIt is an ethnic megamusical and the venue of the show is at Huanglong Concert Hall which is located at the entrance of the Ecological Square of Yellow Dragon Cave Scenic Area in Wulingyuan.
👨 Humans and Nature ➃
As the world-renowned tourist destination, Zhangjiajie is trying to build a proper relationship between humans and nature for the sustainable development.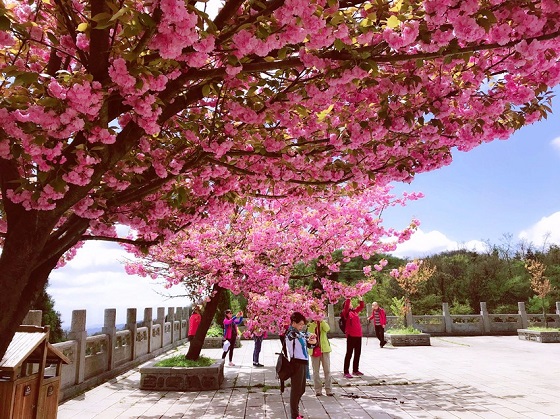 ☝ Zhangjiajie Plant ResourcesThe unique geographical, topographic and climatic conditions make Zhangjiajie the shelter for various types of natural plants.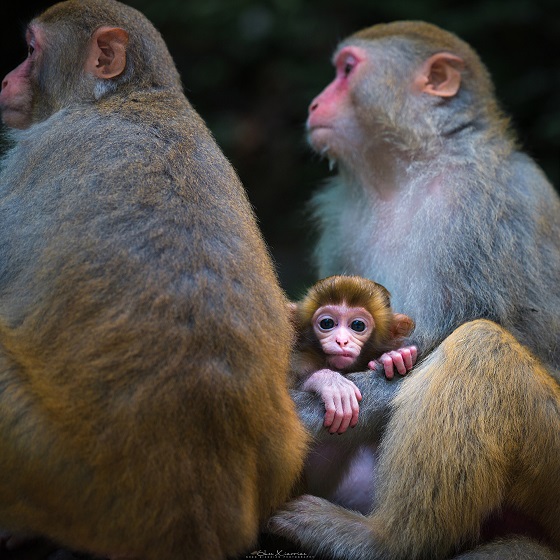 ☝ Zhangjiajie Wildlife Resources In photo is a family of monkeys in Zhangjiajie National Forest Park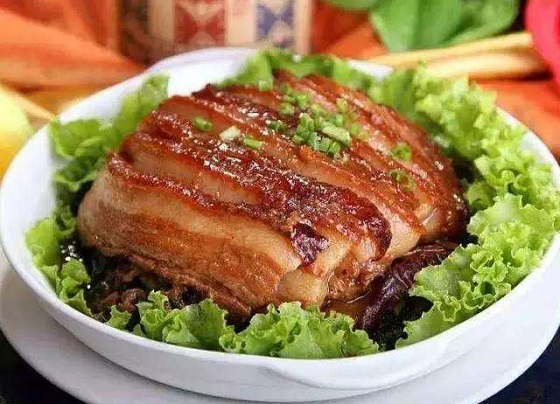 ☝ Zhangjiajie Food Guide In photo is the Tujia Steamed Pork, a main dish that is only served when the Tujia family holds a banquet to entertain guests. The ingredients are pork belly, and it is made through multiple strict procedures.
❓ Tourist Information Center ➄
The virutal vistor center accepts inquiries on Zhangjiajie tourism and offers ultimate travel resources.