Zhangjiajie Tianmen Mountain Day Tour
Content:
Private tour guide and driver pick you up from the hotel at 9:00 am ( or even earlier if you like ) and we will then go from there to the lower cable car station to catch the cable car to go directly to the top of Tianmen Mountain. Tianmen Mountain has world's longest cable car line with one way driving distance of 7,455 meters and driving time of about half an hour. The cable car ride itself can be a thrilling and unforgettable experience to many people.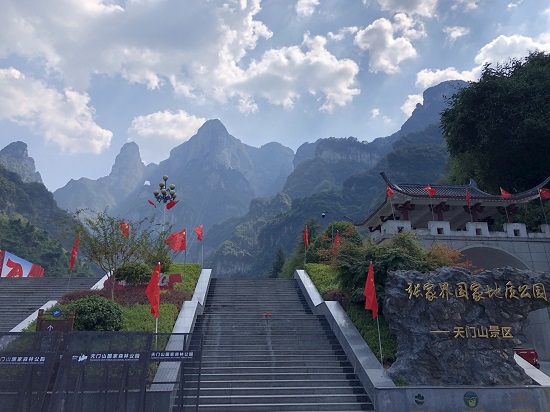 ☝ A Photo Taken at the Main Entrance of Zhangjiajie Tianmen Mountain National Forest Park
Upon arrival at the mountaintop, we will have a counterclockwise tour there to successively visit the West Line Scenic Area, the East Line Scenic Area and the Central Line Scenic Area if time allows. The West Line Scenic Area has the most breathtaking places such as the glass skywalk, Ghost Valley Plank Road which are built alongside the steep cliffs 1,400 meters above the sea level. The East Line is mainly a place to appreciate the old-growth forest and the Central Line has Tianmen Buddhist Temple which is a famous place of worship. If time allows and you have interest, we can spend additional time on the mountaintop to ride the mini cable car to explore the primeval forest area to discover the hidden rare trees that are China national treasures as well. Time on mountaintop normally takes 2 to 3 hours.
☝ Travelers are walking through the Road to Heaven with 999 Steps to access to the Heaven's Gate.
Descending from the mountaintop with the seven-segment tunnel escalator, we will then come to the Tianmen Cave or Heaven's Gate Cave from which the mountain got its current name. Tianmen Cave is a natural wonder with the length of 60 meters, width of 57 meters and height of 132 meters. As the cultural symbol of Tianmen Mountain with a mysterious aura, the Cave is a must see place to every tourist.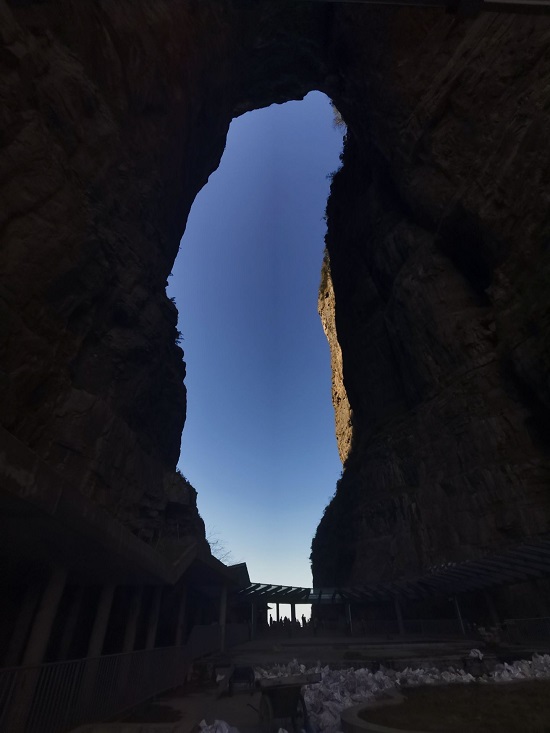 ☝ The Heaven's Gate, or Tianmen Cave of China
Leaving from Tianmen Cave, we can either walk through the Path to Heaven with 999 Steps or take the 5-segment tunnel escalator to go down to the Cave Square on the mountainside. There, there is an altar where believers can burn sticks of incense to ask for blessings from heaven.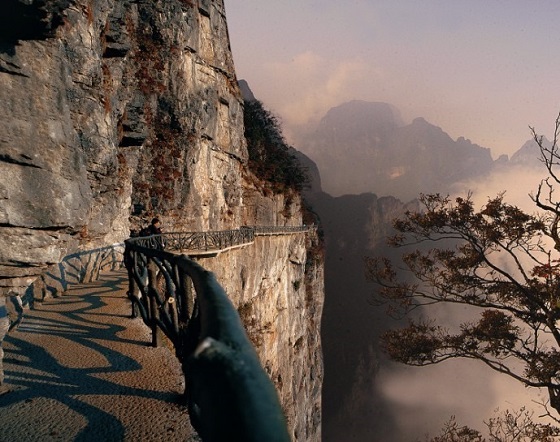 ☝ The Ghost Valley Plank Road
On the Cave Square, there are both cable cars and sightseeing shuttle buses to go downhill. Travelers who want to closely experience the Winding Road with 99 Bends can choose bus while travelers with tight schedule can opt for the Tianmen Cave express cable car. It takes 25 minutes by shuttle bus or 4 minutes by cable car to travel from the Cave Square to the entrance of Tianmen Mountain National Forest Park.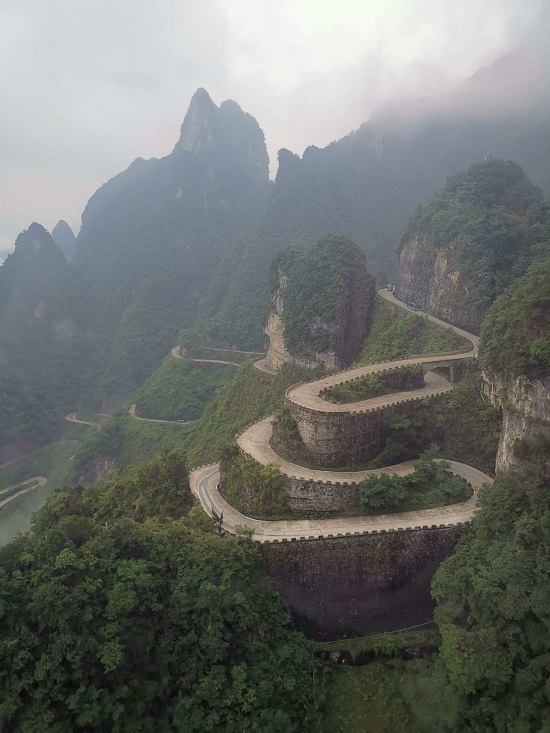 ☝ Road with 99 Turns of Tianmen Mountain, one of the most dangerous road in the world.
We have the driver waiting at the entrance to take you to the hotel with the private car and the one day tour to Tianmen Mountain hereafter takes a successful end.
FYR, there are five itineraries to explore Tianmen Mountain. Even though what they offered are similar tourist attractions, travel experiences are a bit different as different itineraries have different orders in sighseeing. For example, itinerary A may have the tour from the peak to the base of the mountain while itinerary B can be complete opposite. Clients are advised to specify their travel itineraries in advance, otherwise, we will make the choice on your behalf according to the actual travel environment.
Tianmen Mountain Cable Car→Tianmen Cave or Heaven's Door Cave→Tianmen Mountain Glass Skywalk→the Ghost Valley Plank Road→Tianmen Temple→The Winding Road with 99 Turns→Path to Heaven with 999 Steps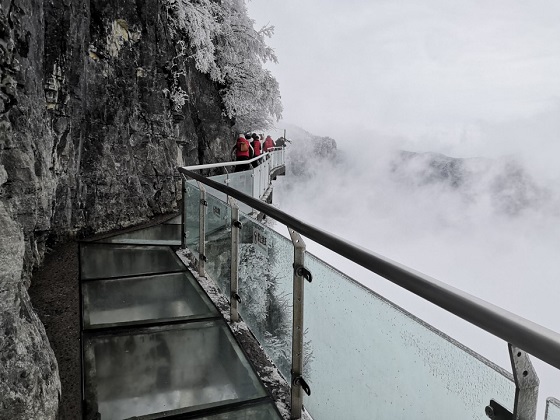 ☝ People are moving carefully on the highly hanging Glass Skywalk on Tianmen Mountain with sea of clouds flowing at their feet.
In Zhangjiajie, travel expenses including entrance ticket, transport, accommodation, food, activites and etc. are changing with time. What's more, the number of people you are traveling with has a direct influence on the final cost for you, the more people you have, the less expense you spend per person. To quote the tour package more precise, please specify your travel date, number of tourists and other requirements and send an enquiry to us. We will reply you in less than one business day.
☑ Price Includes: Hotel pick-up and drop-off, entrance ticket for Tianmen Mountain, Glass Walk & tunnel escalator tickets, tour guide service, bottled water and one-time meal. ☒ Price Excludes: Personal expenses such as food, communication, laundry, tips to guide and driver and travel insurance. As licensed travel agency, we have purchased travel agency liability insurance for all of our clients. However, we don't have tailored travel insurance for this tour package. Expatriate tourists are advised to purchase travel insurance on their own expense before they start the tour to maximally protect yourself. £ Payment Methods: Travelers can pay in CNY Yuan, US dollar or other currencies. Payment can be made by credit card, Paypal, Alipay or Wechat. Clients are allowed to to pay 20% upfront and pay remaining in Renminbi cash on the date of travel.
We advise you contact us via email and our email address is tours@zhangjiajieguide.com. Tourists using Wechat APP can also scan QR code below to contact our people in real time.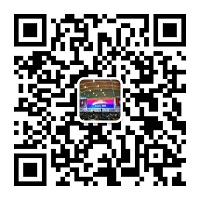 ☝ Wechat QR Code
---