Zhangjiajie Grand Canyon & Yellow Dragon Cave Tour
Content:
Comparing to Zhangjiajie National Forest Park and Heaven's Gate Tianmen Mountain, the Grand Canyon, Yellow Dragon Cave and Baofeng Lake are niche attractions in Zhangjiajie. Even the best mountain views can bring you with aesthetic fatigue if you spend too much time on them. If that is the case, it's wise to go with the niche attractions to refresh yourself with completely different experience.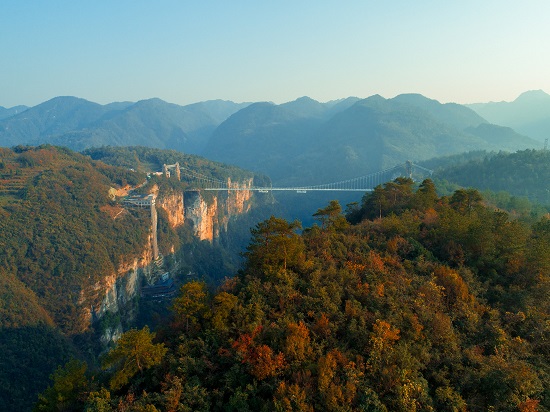 ☝ Zhangjiajie Grand Canyon and the Glass Bridge
Private tour guide and driver pick you up from the hotel and we then activate the one day tour for Zhangjiajie niche attractions. The schedule is quite tight as we have three interesting places awaiting. Please eat and sleep well the night before and make sure you have enough physical strength and energy to accept the challenge. Depending where you hotel is located, we may spend 60 to 90 minutes to drive northeastward for Zhangjiajie Grand Canyon. The Grand Canyon is well known as the Natural Landform Museum of Zhangjiajie with the gathering of high peaks, deep valleys, huge rocks, strange underground caves, dense forest and tranquil mountain lakes. There are three itineraries to visit Zhangjiajie Grand Canyon and the longest line can take up to 6 hours. This time will choose the simplest one, that is Glass Bridge Line and spend around 40 minutes to have walks on world's longest transparent glass bridge. Constructed between the two mountain peaks, the Glass Bridge is hundreds meters above the sea level and is rated as one of the scariest bridges in the world by many travelers. The whole tour to Zhangjiajie Grand Canyon takes about 90 minutes.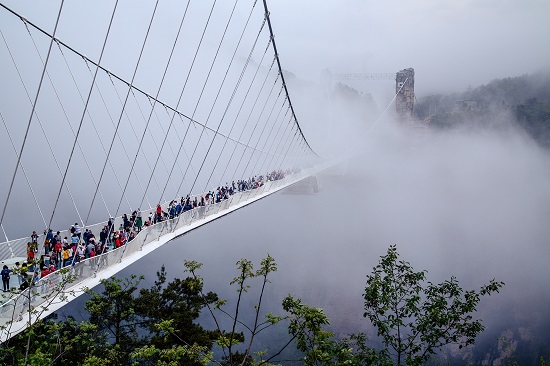 ☝ The Grand Bridge on Zhangjiajie Grand Canyon
➁ Second Stop: Yellow Dragon Cave
From Zhangjiajie Grand Canyon, we drive about 30 minutes and come to the Yellow Dragon Cave Scenic Area in around noon time. We can have a short lunch break here before the underground cave adventure. Known as the all round champion among all other Karst caves in China, Zhangjiajie Yellow Dragon Cave has typical Karst landform that can amaze all travelers. The inside cave adventure is made on both land route and water route. The broad and high inner cave space, deep and quiet subterranean river, impending waterfalls and dense stalagmites all make the adventure nervous and excited. The tour takes about 2 hours.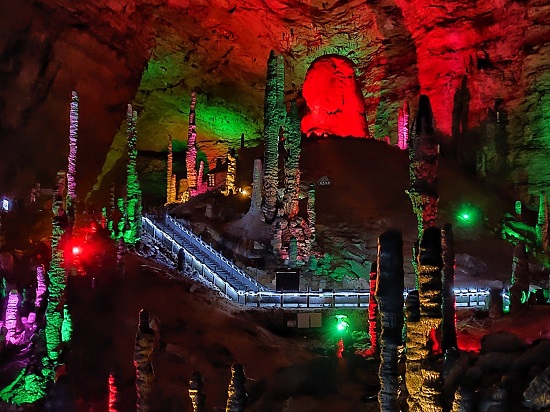 ☝ Inside Photo of The Yellow Dragon Cave in Zhangjiajie
➂ Third Stop: Baofeng Lake
Coming from Yellow Dragon Cave, we drive 20 minutes to Baofeng Lake Scenic Area. Zhangjiajie is famous for mountains while Baofeng Lake is a place well known for the water scene. The main method to tour Baofeng Lake is by boat. Cruising on the lake, visitors can see the reflection of blue sky and poetic silhouette of beautiful surroundings on the lake sides. The tour on the boat on Baofeng Lake can make you feel like as if you are traveling on the Li River of Guilin. Baofeng Lake tour takes less than 2 hours.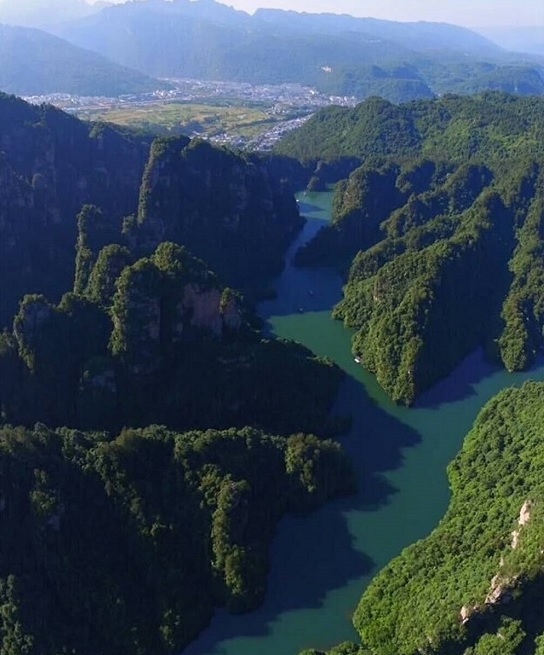 ☝ Green Water in Zhangjiajie Baofeng lake
Private guide and driver then take you back to hotel and our one day niche attractions tour hereafter ends successfully.
In Zhangjiajie, travel expenses including entrance ticket, transport, accommodation, food, activites and etc. are changing with time. What's more, the number of people you are traveling with has a direct influence on the final cost for you, the more people you have, the less expense you spend per person. To quote the tour package more precise, please specify your travel date, number of tourists and other requirements and send an enquiry to us. We will reply you in less than one business day.
📢 Note please, tour itinerary and schedule are changeable, we can make customized tours according your special requirements. To do so, you are advised to send us your planned travel date, travelers' age and gender, types of attractions you are interested in, number of days you'd like to spend with and we can then tailor-make the tour for you.
We advise you contact us via email and our email address is tours@zhangjiajieguide.com. Tourists using Wechat APP can also scan QR code below to contact our people in real time.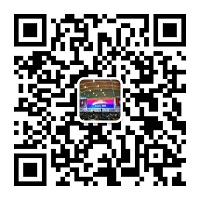 ☝ Wechat QR Code
---