Zhangjiajie Population and Ethnicities
Zhangjiajie comprises two districts (Yongding District and Wulingyuan District) and two counties (Sangzhi County and Cili County). It currently has a population of 1.53 million of permanent residents.
Zhangjiajie is an area where different ethnic groups gather. The fifth census shows that there are 115.25 million residents from 33 ethnic minorities (there are 55 ethnic minorities in total) living in the city, accounting for 75.65% of the total population of Zhangjiajie. Among them, there are 1.21 million of Tujia, 0.12 million of Bai, and 30,600 of Miao. Other ethnic groups with relatively large populations are Hui, Dong, Zhuang, Mongolian, Yao, Korean and Buyi.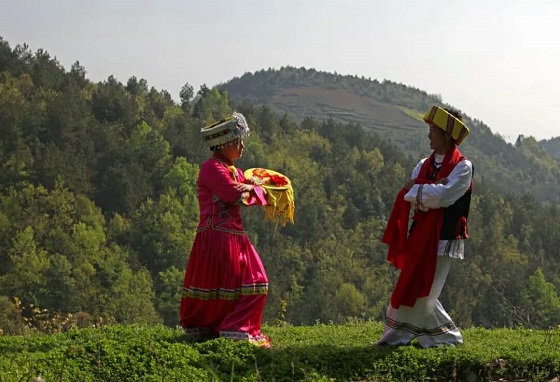 ☝ People from the ethnic minority in Zhangjiajie
The local people, as the most vibrant and active member of Zhangjiajie, the world renowned tourist city, have always attracted the attention from all over the world. However, the characteristics of Zhangjiajie people are hard to conclude by one word. There are critics saying that Zhangjiajie people are bandit or barbarians; there are also other praisers saying that Zhangjiajie people are kind and chivalrous and easy to be with. Therefore, the true character of Zhangjiajie locals can't really be clearly concluded in one or two sentences. However, one fact is for sure: despite a very small portion, the vast majority of Zhangjiajie locals are hardworking, honest and reliable. Otherwise, Zhangjiajie's natural scenery alone is not enough to make it a popular destination in the hearts of tourists and attracted attentions from so many explorers to come from overseas.
Zhangjiajie people, as well as the rich customs and culture they represented, are the most beautiful "landscape" of Zhangjiajie.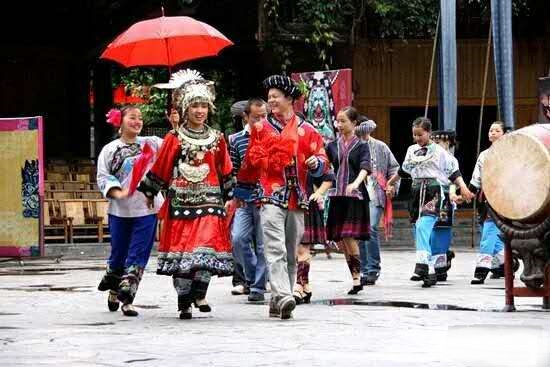 ☝ People from the ethnic minority in Zhangjiajie
Famous People from Zhangjiajie:
Famous People in Zhangjiajie
With over three thousand strange peaks and eight hundred ravines, Zhangjiajie is a land full of wonderful scenery and stories. For thousands of years in the past, there are countless heroic stories occurring in Zhangjiajie. The description "It has the civil officer who is able to well manage the world with a pen and military officer who can conquer the world on the war horse" best describes the talent of Zhangjiajie local residents.
Qin Hou, male, Tujia people, was born in 1309 and died in 1372. He was born in Qinjiagou, Xikou Town, Cili County of Zhangjiajie City. He was the Tusi king of Tujia region at the end of Yuan Dynasty and the beginning of Ming Dynasty. In order to fight against the tyranny of the feudal rulers, he inspired locals to raise their flags and participate in revolution to eliminate the violence and settle for peace. Although unfortunately the uprising failed afterwards, the classical characteristic of hating evil like an enemy and behaving bravely enough to fight against oppression and rebellion have been rooted in the hearts of Zhangjiajie people and have nourished thereafter. Therefore, Qin Hou is regarded as the "god" in the hearts of the Tujia people in Zhangjiajie.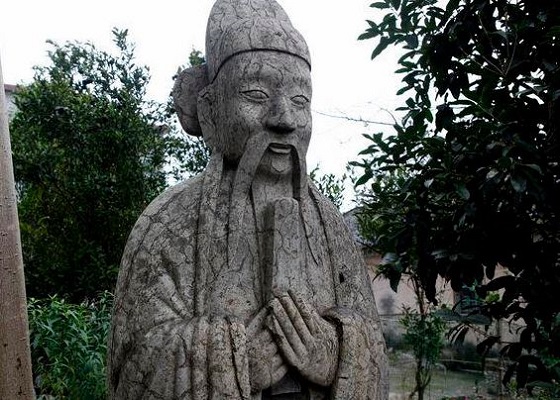 ☝ the Stone Statue of Liu Mingdeng
Liu Mingdeng, male, Tujia people, was born in 1838 and died in 1895. He was originally from Munali in the former Yongding County, Zhangjiajie. From 1866 to 1869, he served as the General of Taiwan Military Force. During his tenure, he helped Taiwan by strengthening its armaments, training sailors, and resisting foreign invasions. He has been the General for three-years, and his outstanding political achievements earns him a very good reputation. Moreover, the famous Xiong Zhen Man Yan monument, Tiger monument are all established by Liu Mingdeng in his term of office in Taiwan. The Rover Incident, which is a well-known international incident between Taiwan and the United States, also occurred when Liu Mingdeng was on the military commander of Taiwan.
☝ Sun Kaihua
Sun Kaihua, male, Tujia people, was born in 1838 and died in 1893. He was from Shima Village, Lingyang Town, Cili County, Zhangjiajie. Sun was a famous general. In 1893 (the 9th year of Guangxu), the Sino-French War broke out. Sun Kaihua was asked to defend Taipei under a stressful but complicated circumstances. In the 10th year of Guangxu reign, when the French army invaded Taiwan, Sun Kaihua was asked to defend Huwei in Taiwan (now Tamsui in Taiwan). Under his leadership, the Qing army successfully defeated the French invaders and annihilated more than 2,000 enemies. In history, this was the only war to achieve a complete victory during the late Qing Dynasty. Because of his extraordinary achievement, Sun Kaihua was later nominated as one of the 100 most known national heroes in modern Chinese history.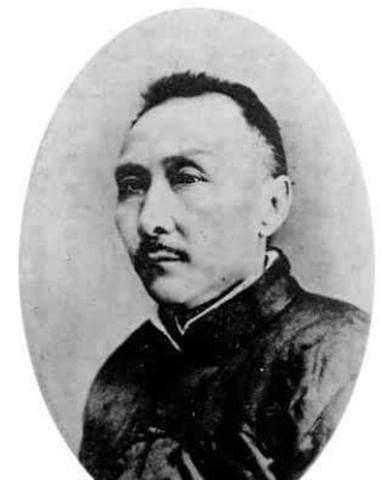 ☝ Du Xinwu
Du Xinwu, a man known as a "Hero of the North and the South", Han people, was born on November 3th, 1869 and died on July 8th, 1953. He was born from Yanbantian Village, Jiangya Township, Cili County in Zhangjiajie. Du Xinwu is a famous Chinese martial artist in modern times. To be more specific, he is the sole proprietor of Xu Aishi, who is the founder of Ziranmen martial art. Du Xinwu also served as the head of the second-generation of the Ziranmen martial art. Interestingly, although Du Xinwu was slim, his kung-fu was absolutely extraordinary. He used to be the bodyguard of Sun Yat-sen and Song Jiaoren. He thus has the reputation of being the "Top Bodyguard of China", and he was also listed as one of the "Top Ten Chinese Modern Martial Artists".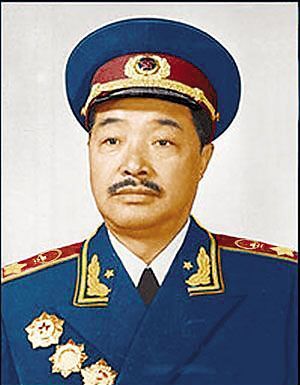 ☝ Comrade He Long
He Long, male, was born on March 22th, 1896 in a poor peasant family in Hongjiaguan, Sangzhi County in Zhangjiajie. He Long was one of the founders of the communist party of China and was one of the ten marshals of the People's Liberation Army. He used to be the vice premier of the People's Republic of China and the head of National Sports Commission. Comrade He Long died on June 9th, 1969.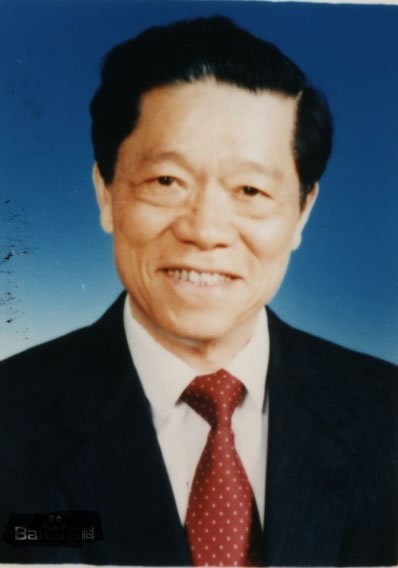 ☝ Chen Nengkuan
Chen Nengkuan, male, was born on April 28th, 1923 in the Cili County of Zhangjiajie. He graduated from the Department of Mining and Metallurgy of Tangshan Jiaotong University in 1946. He obtained his master's degrees as well as his doctorate degrees from Yale University in 1948 and 1950. In 1980, he was elected as a member of the Chinese Academy of Sciences. In 1999, he was rewarded as the technological expert in the development of "Two Bombs, One Satellite" project , which is aiming to develop atomic bombs and space satellite solely by Chinese scientists. Because of his outstanding contributions in this project, he was awarded the "Two Bombs, One Satellite" medal in recognition of his merit and achievement.
---